Britanska spisateljica o Valjevu i Ubu 1904. godine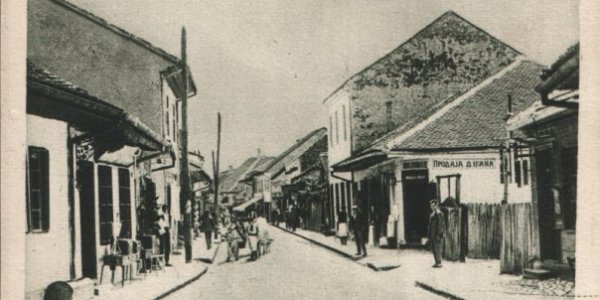 Kroz zemlju Srba
- O Valjevu i Ubu -
1904.
Valjevo je veliki grad (20 hiljada stanovnika), veoma lepo smešten u šumovitom predelu. Svi su bili vrlo radi da pomognu u ostvarenju mojih planova. Jedan gospodin mi je veoma ljubazno napravio turu cele istočne Srbije, nacrtao mi mapu, napisao razdaljine i cene putovanja. Srbija trenutno ima lošu reputaciju u Engleskoj; dugujem Srbiji da kažem da nigde nisam srela veću ljubaznost od potpunih stranaca. Valjevo je lepo uređeno mesto, osvetljeno električnom energijom. Moderno obučene dame i pompezno uglađeni oficiri, koji su slušali vojni orkestar u Parku, uklopili bi se i u Rue de Rivoli i Row. Moji novi poznanici bili su oduševljeni da čuju da sam naučila srpski u Londonu. Kad sam im rekla da je moj učitelj bio Poljak, radost je splasla, ali su se složili da je to bolje nego da sam ga učila od nekog "zlog Švabe" (tj. Nemca). Ideja da ceo London mora da zavisi od jednog Poljaka za časove nije im delovala na mestu. Pet miliona ljudi u Londonu, i samo jedan Poljak da ih podučava! Taj Poljak mora biti veoma bogat! Bili su spremni da istog trenutka pošalju svoje učitelje, ali ja sam ih uverila da Poljak već ima sve učenike.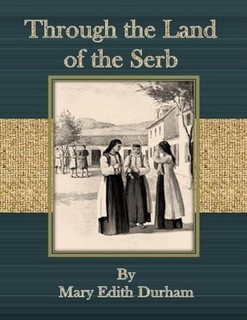 Valjevo je garnizonski grad, i to nas dovodi do teme srpske vojske. Postoji, naravno, obavezan vojni rok, koji traje dve godine (sa šest godina u rezervnom sastavu), i pod ovim okolnostima je neophodna. Štaviše, za Srbiju vojska znači Stara Srbija, a slavu Stare Srbije tek treba povratiti. Ipak, samoodbrana je jedna stvar, a vojno takmičenje druga; civilnom posmatraču sa strane čini se da je mnogo srpskog novca potrošeno na stvaranej spoljnog utiska – da je ona kao neko ko šeta u svilenoj garderobi, a nedostaje mu hleba. Nastojeći da se pokaže hrabrom u očima Evrope, Srbija je već pojela sve što je u kući bilo. Ona gradi velelepnu zgradu Ratne uprave, a nema novca da plati svoje oficire. I dok se maskira kao velika sila, sredstva kojima sada raspolaže, potrošena su skoro do tačke pucanja. Dok Srbija vapi za kapitalom koji bi joj dobro došao, Srbija troši novac na vojnu predstavu. Malo je vojski koje sam videla da su bolje obučene. "Tomi1" je odličan; ali ovi oficiri su prelepi. Čini se da ih ima beskonačno. Svaki garnizonski grad – a to znači svaki pogranični grad od značaja i dobar broj onih u unutrašnjosti – puni su ih. Sigurno da nema zemlje tako beznadežno prepune oficira. Čovek se zapita ima li dovoljno preostalih civila. Iz pouzdanih izvora čula sam da u srpskim vojnim školama ima više oficira na obuci nego u našoj zemlji. Ipak, nije zlato sve što sija, kao što sam naučila u garnizonskom gradu koji ću ostaviti neimenovanim.
U gostionicu sam stigla kasno, umorna i gladna. Vlasnik i njegova žena trudili su se da me ugoste što su bolje mogli, i pozvali su lokalnog menjača da bude prevodilac. Vest o mom dolasku se brzinom munje proširila po mestu. Tek što su me menjač i gostioničar ostavili samu, pojavio se kapetan koji se, želeći da prvi iskoristi šansu, predstavio na tako nepristojan način da sam morala da mu odgovorim veoma grubo, na šta je on zbunjen otišao.
Sledeće jutro rano je došao menjač. Rekao je da je gostioničar mnogo zabrinut i plašio se da me je jedan od oficira uznemiravao; ko je to bio? Nisam znala, pošto su mi svi izgledali slično, i velika grupa njih pila je kafu u drugom delu prostorije, tako da sam rekla: "Bio je to visok i ružan, nevaspitan i mlad; ne želim ništa više da kažem, jer on očigledno ne zna drugačije." Menjač se široko osmehnuo, bila sam sigurna da će se moja opaska ponavljati. Onda, pokazujući na uniformisanu grupu, reče: "Žao mi je što se to dogodilo. Ova gospoda želela bi da pričaju sa Vama, i raspituju se o Vama." "Zašto?", upitah. On se ponovo osmehnuo: "Vi ih ne razumete," reče. "Tačno je da su nevaspitani, ali su savršeno pošteni. Ne treba da se plašite. Ils ne desirent pas vous dire des choses sales, seulement ils desirent vous marier!2 Ovo je prilika koja se retko ukazuje. I Neko-na-ić ima ženu Engleskinju! Ona je veoma srećna. Šta da im kažem?" "Recite im da nemam novca", odgovorih. "Ne vredi", reče on; "ono što vi zovete ne biti bogat, oni zovu bogatstvo. Onoliko koliko ste potrošili da dođete ovde je možda dovoljno za novi život" "To je već potrošeno", primetim. "Ali imate za povratak." "Oh, kažite im da ne želim da se udam ni za kog od njih", rekoh prilično iznervirano, jer je čovek bio tako direktan da sam počela da mislim kako mu je obećan procenat od pogodbe. On se nasmejao. "A, pa to nema veze; ces Messieurs3 su tako zgodni da su uvereni kako bi ste promenili mišljenje ako bi ste samo razgovarali sa njima." Pokušala sam ponovo: "Pa, recite im da moj novac ne može nikuda van Engleske". "O", kaže on "ces Messieurs ne mare mnogo gde će živeti; napustili bi oni srpsku vojsku i živeli u Engleskoj – ili Americi. Možda gospođica živi sa ocem i majkom? Ne bi im ni to smetalo." Ideja o "njima" – jer izgleda da su "oni" išli na veliko – kako stižu u moje predgrađe bila mi je već previše, te prasnuh u smeh. On me pogledao, uvideo da za njegov procenat nema nade, i zasmejao se i sam.
"Dobro", reče on, "sad ću objasniti. Ja nisam neznalica, kao što su oni. Bio sam u Egiptu, na Malti i Gibraltaru. Sreo sam stotine engleskih dama koje putuju kao i Vi, i znam kako Vam smešno ovo može izgledati. Reći ću Vam kako stvari stoje sa njima. Primaju šezdeset ili sedamdeset funti godišnje, i ni jedan nije plaćen već šest meseci. Igraju karte sa trgovcima nadajući se da zarade dovoljno da kupe duvan. Voleo bih da mi pokažete onog koji Vam se obratio sinoć; mislim da je to čovek kome sam juče pozajmio deset franaka. Gostioničar je zadovoljan što ste tu, zna da ćete Vi platiti. Kad ovi nesrećni momci budu plaćeni, sve će im biti uzeto na ime dugova. To je situacija. I onda dođete Vi, kao da ste iz raja poslati. Čuju da ste Engleskinja. Odmah je primećeno da nemate burmu. Očigledno je, dakle, da Vam se Englezi ni malo ne sviđaju. Sa druge strane, jasno je da Vam se dopada Srbija jer, u suprotnom, zašto bi ste došli? Bože! Misle oni, kakva prilika! Jedna u sto godina! Ali jedan od njih je očigledno bio previše navalentan." Nastavio je obavestivši me da bi se veoma fini mogao dobiti za oko četrdeset funti za godinu dana.
Uvidevši da je neprijatelj učvrstio položaje i da sam beznadežno u manjini, mobilisala sam svoje snage koje su se sastojale od jednog čoveka i dva konja, i povukla se dok je još bilo vreme, blago ponižena osećanjem da Britanija beži od strane vojske, ali naklonivši se graciozno predstavnicima koji su bili ljubazni da me pozdrave dok sam prolazila.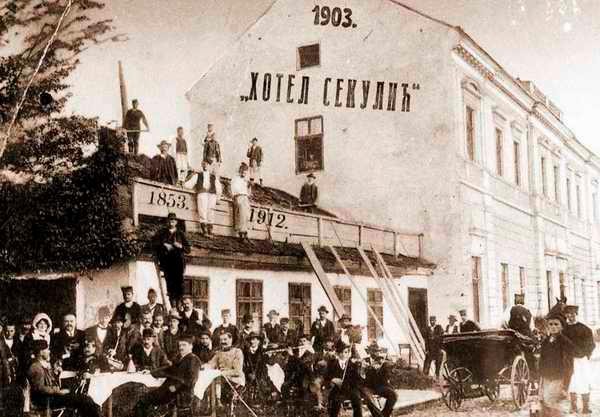 Pošto sam krenula i prolazila kroz bogata polja i travnate brežuljke, i misleći na mnoge drage prijatelje koji su mi na putu pomogli, bilo mi je žao što je zemlju sa tako mnogo mogućnosti i tako mnogo onoga što je dobro i lepo, vlast dovela do toga da se njeni oficiri na ulici ponašaju kao agresivni jastrebovi. Ali sve to saznala sam kasnije. U Valjevu sam samo gledalo oficire i divila im se.
Put do Obrenovca, sledećeg grada na mojoj ruti, bio je zabavan, jer sam kočiju delila sa "trgovcem", Jevrejom koji je, između ostalog, bio agent životnog osiguranja. On je bio u povratku, i s vremena na vreme smo se zaustavljali kod raznih domaćinstava da bi, eventualno, pobrao rezultate svog prethodnog rada, u prvom prolasku. Svugde je propovedao prednosti životnog osiguranja. Na kraju je predložio da se ja osiguram, radi svog finace!4 Kad sam mu rekla da ga nemam, video je novu priliku za pokretanje biznisa. On je, reče mi, udao odlično svoju ćerku. Proširio je priču i na svoj ekstremno uspešan brak, a rekao mi je i o Nekom-na-avić ko se oženio Engleskinjom i veoma je srećan. Na kraju je, iscrpljen svojim uzaludnim naporima, zaspao.
U 11 smo stigli u Ub, i imala sam puno vremena na raspolganju da se zabavim. Sedeći na klupi kod vrata gostionice, pravila sam igračke od papira za decu, i ubrzo se polukrug mršavih dečaka našao oko mene. Mala romska devojčica gledala ih je sa nadmoćnim prezirom. Čim su se udaljili, prišla je i sela kraj mene, sa držanjem nekoga ko vam čini uslugu. Bila je to malecna devetogodišnjakinja, ali sa stavom nekoga ko ima pedeset godina. "Ja sam ciganka", reče ona. "Odakle si ti?" Rekla sam joj, ali ona nikad nije čula za moju zemlju. Bila je tamna kao kupina, i na sebi nije imala ništa sem prljavog starog haljinčeta jarkocrvene boje čiji su porubi popustili. Klatila je nogama i uperila svoje crne sjajne oči u mene; njena kosa, rekla mi je, bila je mnogo bolja od moje; kao dokaz toga skinula je žutu maramu u koju je glava bila umotana i pružila mi na uvid malu, prljavu pletenicu kao ugalj crne kose, u koju su bile udenuta tri ili četiri novčića, koje mi je sa oduševljenjem pokazala. Bila je to banka u kojoj je ona upravo otvorila račun. Omah sam joj dala novčić od dva penija koji je ona prihvatila sa velikim zadovoljstvom. Čovek na susednoj klupi bacio je opušak cigarete, i ona ga zgrabi kao mačka miša. Kad se vratila, obazrivo je gledala unaokolo da bude sigurna da ga niko drugi neće primetiti, a onda, sakrivena iza mojih sukanja, izvukla je ispod haljine zavežljaj napravljen od maramice, i sa velikim ponosom pokazala gomilu opušaka i drugih vrednosti. Ukazala sam im puno poštovanje; novi član dodat je kolekciji, a onda je sve ponovo sa velikom pažnjom vraćeno nazad. Zatim je probala da se napravi kao da je u pala u nesvest. Mumlajući nešto što nisam razumela, provirila je je kroz vrata gostionice. Pod je bio prekriven opušcima. Ušunjala se i obazrivo se kretala, brzo i u tišini. Gostioničaraka i većina drugih ljudi dobro su je videli; mislim da im ni najmanje nije smetalo da počisti đubre sa poda. Ona je, međutim, to radije videla kao opasnu napadačku misiju, obrađujući teren sa naučnom preciznošću, sakupljajući usput, i izašavši ponovo van sa svojim posedom, sa žarom u očima poput njenih predaka koji su krali konje. Pokazala mi je svoj ulov, pošto je smatrala izvesnim da sam ja osoba puna razumevanja; a pošto ima razloga da verujem da je jedan od mojih predaka prodavao konje u vreme kraljice Elizabete, moguće je da imamo neke zajedničke ideje.
Do momenta kad su kočije i moji saputnici bili spremni, pričala sam sa nekoliko drugih ljudi, i osećala se u Ubu kao kod kuće. Na putu je bilo toplo. "Trgovac" i vozač su to veoma dobro osećali, pa smo stajali na svim česmama gde su pili velike količine hladne vode. Kao posledica toga, obilno su se znojili. Nakon što su popili po sedam ili osam čaša, nasuprot mojoj jednoj, počeli su da brinu o meni, a kad su saznali da sam se muvala po ulicama Uba umesto da idem da spavam kao što su to njih dvojica učinili, bili su još zapanjeniji, i predvideli da ću kad stignemo u Obrenovac biti potpuno iscrpljena. Tamo smo bezbedno stigli oko 2.30, bez mog očekivanog kolapsa.
Prevod: Larisa Ranković